This is a great site, I often send the link to people for more information.
I was looking for an events section where I could post something, but didn't see anything like that. I thought you would be interested to know and maybe post about our Fasting Weekends, which are supervised by an MD. We usually hold one in the Spring and one in the Fall.
Quote from Rudolf Steiner Health Center:
"I had a medical practice for 20 years in NYC, supervised hundreds of long fasts, and I found that the physical healing or weight loss was but a pleasant side effect. What really happened is that the person got in touch with their higher self, their true self, and came to the experience that healing can take place at every level, simply by letting go and allowing Mother Nature to do her work."
~Dr. Rai Casey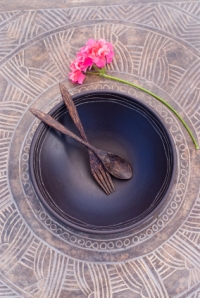 Hi Sara!
I was thrilled to read about your Fasting Weekends! What a wonderful idea and how lucky those in your area are to have this so readily available to them.
I've put a link to your Fasting Weekends page on my Fasting Resources page. I do think it important to share your services with readers.
I'm so glad you shared this with me!
Blessings,
Katie